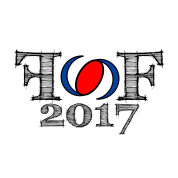 ENGLISH VERSION
We are close to the seventh Friends of Friends 2017 meeting that will be held in Cordoba (Argentina) from April 3 to 7, 2017. We are pleased to announce the program which can be seen on the official website https://fof.oac.uncor.edu/fof/program.html. Please check day/time allocated to you.
We will have an Astroinformatics session on Thursday on computing techniques, high performance computing and machine learning using R and Python. Please bring you personal computer.
The poster sessions will also have an oral presentation of five minutes per person in order to summarize the work.  The size of your poster should be at a maximum of: width = 0.80 m, height = 1.20 m.
In this edition there will be recreational, sports (basquet and football), cultural, social and tourist activities. If you have any dietary restrictions (food allergies, vegetarian, etc.), please let us know ASAP so that we can make sure to accommodate you.
We are developing a phone app for the meeting, we request (optional) to the participants a photo and updated link to personal webpages in order to be included on it.
Questions should be addressed to the meeting email: fof@oac.unc.edu.ar
See you soon in Cordoba, the FoF 2017 LOC.
Sponsors: IATE/CONICET, OAC/UNC, SECyT, ANPCyT, AAA, ICTP.

VERSIÓN ESPAÑOL
Nos encontramos próximos al 7mo encuentro Friends of Friends 2017 que se realizará en Córdoba (Argentina) del 3 al 7 de Abril. Nos complace anunciar el programa, el cual puede verse en la página oficial http://fof.oac.uncor.edu/fof/program.html. Por favor, corrobore el día/hora asignados.
El jueves por la tarde tendremos una sesión de Astroinformática sobre técnicas de computación, computación de alto rendimiento y machine learning (aprendizaje automático) usando R y Python. Por favor traiga su computadora personal.
La sesión de póster contará además con un espacio oral de cinco minutos por persona para presentar un resumen de su trabajo.  El tamaño de su póster debe ser de un máximo de: ancho = 0,80 m, altura = 1,20 m.
En esta edición habrá actividades recreativas, deportivas (basquet y fútbol), culturales, sociales y turísticas. Si usted tiene restricciones dietarias (alergias a los alimentos, vegetarianismo, etc.), por favor háganoslo saber tan pronto como sea posible para que podamos atender sus necesidades.
Estamos desarrollando una aplicación telefónica para la reunión, solicitamos (opcional) a los participantes una foto y un enlace actualizado a páginas web personales para poder ser incluidos en ella.
Las preguntas deben dirigirse al correo electrónico de la reunión: fof@oac.unc.edu.ar
Nos vemos pronto en Córdoba, COL FoF 2017.
Auspiciantes: IATE/CONICET, OAC/UNC, SECyT, ANPCyT, AAA, ICTP.