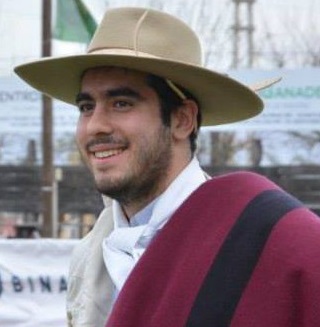 Carlos Mauricio Correa Fayn recibió el premio Carlos Varsavski por su tesis doctoral Vacíos cósmicos como laboratorios cosmológicos, dirigida por el Dr. Dante Paz. Esta distinción es otorgada por la Asociación Argentina de Astronomía y distingue las mejores tesis doctorales de los últimos dos años.
El trabajo realizado por el Dr. Correa Fayn y llevado a cabo en el IATE utiliza los vacíos cósmicos (grandes zonas de baja densidad) para obtener información clave acerca de la historia de expansión y geometría del Universo. Sus aportes podrían ayudar a explorar la naturaleza de la energía oscura, uno de los mayores desafíos de la Cosmología moderna, así como sus implicaciones en la estructura y dinámica del Universo.
The jurado, compuesto por la Dra. Andrea Costa, la Dra. Cecilia Scannapieco y el Dr. Carlos Saffe decidió por unanimidad otorgar la edición 2022 de dicha distinción a Carlos Correa y, además, distinguir con una mención especial a la tesis "Acceleration and propagation of cosmic rays in high-metallicity astrophysical environments", presentada por la Dra. Ana Laura Müller de la Instituto de Tecnología de Karlsruhe (UNSAM) y dirigida por los Dres. Gustavo E. Romero y Johannes Blümer.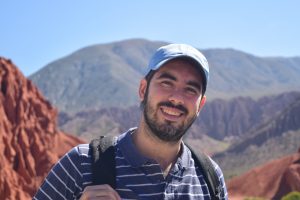 Carlos realizó su licenciatura y doctorado en el IATE y la Facultad de Matemática Astronomía, Física y Computación (FaMAF) de la UNC y, siguiendo con su promisoria carrera, en septiembre de este año, comenzará un postdoctorado en el Instituto Max Planck de Física Extraterrestre (Garching, Alemania). Esta nueva etapa la desarrollará bajo la dirección del Dr. Ariel Sanchez, quien también es egresado de nuestra casa.